KC River Market

Welcoming Spring in Urban Kansas City
Kansas City Pride

as Seen from the Scout at Penn Valley Park
Prairie Village in the Fall

Enjoying the Warmth of Fall with Friends and Neighbors
Prairie Village Holiday Clocktower

Preparing for the Joy of Celebration
Urban Grasses

Persistent grasses push through curb of an alley in Silver Springs MA
Flirting Hydrangeas

With a Wink and a Nod, These Two Share Their Colors.
KC River Market
Welcoming Spring in Urban Kansas City
Kansas City Pride
as Seen from the Scout at Penn Valley Park
Prairie Village in the Fall
Enjoying the Warmth of Fall with Friends and Neighbors
Prairie Village Holiday Clocktower
Preparing for the Joy of Celebration
Urban Grasses
Persistent grasses push through curb of an alley in Silver Springs MA
Flirting Hydrangeas
With a Wink and a Nod, These Two Share Their Colors.
Solo Show at Church of the Nativity in Leawood
PURCHASE ART HERE
Right off the walls of this show!
Or come them in person:
3800 W 119th St. Leawood KS, 66208
Julie celebrates her return to the parish where she spent 17 years teaching art. She's filled the church hall with over 50 works of art.
Former Nativity Art Teacher Now Returns for Solo Art Show
PURCHASE ART ONLINE HERE
...Right off the walls!
Nativity Parish School teaching creativity welcomes back the art teacher that began when the school began. From its founding to 2007, Julie's taught grades 1st - 8th art. Now she shares her new direction in creativity, as a digital artist. Julie artfully alters her photographs, and those of her patrons, into "paintings" in the art historic styles she once taught her students.
From impressionism, to pop art, baroque to Realism, Julie uses the subjects of her photographs to decide which approach to take, giving her collection many unique perspectives.
CLICK HERE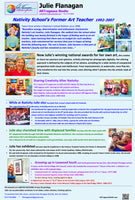 Collections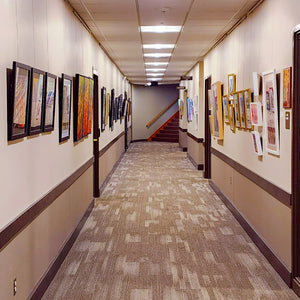 Nativity Art Show Fall 2023
Nativity Show Collection
Buy art off the walls online here!
Explore this virtual version of my current exhibition at Church of the Nativity in Leawood KS through November. 3800 W 119th St., Leawood KS 66208
CLICK HERE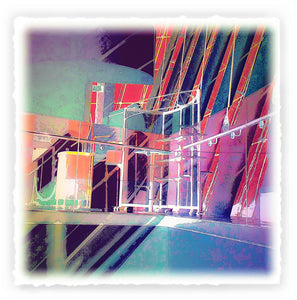 Kansas City
ALL aspects of Kansas City from KC Crossroads to Power & Light, from Urban to Rural and more.
Click Here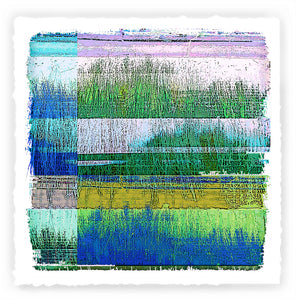 Nature's Charms
Cheerful moments captured from sections of nature. Light, lively and delicious. 
Click Here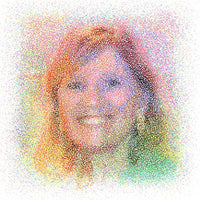 Julie's Inspiration
Reborn with alterations!
Imagine viewing a photograph so dramatically altered digitally, that the original image is lost in transformed impressionistic colors, or pop- art edges, or post modern abstractions. One might wonder, "How was this art made? Was their ever a photograph?" Like artists throughout art history that have altered what defines the concept of art, Flanagan inspires an examination of the question, "Is traditional style art still valid if it's digital?"
Julie Flanagan's unexpected slant on reinterpreted photos was born directly out of the sudden altering her lifestyle. An unwelcome change that would become a serendipitous consideration of combining the concepts of art and change, as they relate to preconceived notions about art.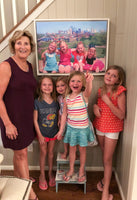 Commission Your Photo Into a Work of Art
I find great joy in memorializing memories by transforming your photos into artworks that can enhance a space and be enjoyed every day. Choosing styles from impressionistic to pop art, from watercolor to pen and ink, I'll collaborate with you to create a lovely piece to commemorate your moment.
Your Photo Into Art
Testimonials
I'm the proud owner of an original Julie Flanagan! SIL Julie "artified" a photo I took at the lake. It's beautiful... How wonderful to have such talent. Her love shines through. Thank you, Julie!!

Jan F., Romaneli Gardens KC, Mo
"I am in LOVE with the piece!!! So glad I chose the the warmer version, I like it better (less blue). I also liked the idea of it on a wrapped canvas floating in a frame! Can't wait to hang it!!!

Mary Jo, Grandmom of 4 girls in KC
"We LOVE having your enthusiasm and creativity on our Better Kansas City TV Show, looking forward to another 6 years!"

Erin Cansler, KCTV5 Producer
Add customer reviews and testimonials to showcase your store's happy customers.

Author's name
Add customer reviews and testimonials to showcase your store's happy customers.

Author's name
Add customer reviews and testimonials to showcase your store's happy customers.

Author's name